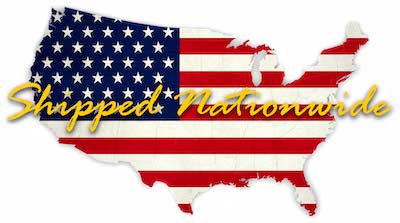 For over 25 years First Impression Ironworks we've been proud to design, build and deliver our custom Iron Entry Doors and Iron Security Screen Doors to homes or businesses across the United States.
We ship to every state in America with the exception of Hawaii and Alaska.
If your home or business is in Arizona, USA click here since we will also install your door for you anywhere in Arizona.
No matter where you live, your door will be made right here in our Gilbert, Arizona facility by our own certified and trained craftsman. Your door will not be coming from overseas or sitting on a warehouse shelf as part of some stock inventory.
To get started, simply fill out the form at the right – or anywhere on our site – to request your FREE Design Consultation or call one of our Design Specialists at 844-476-6100.